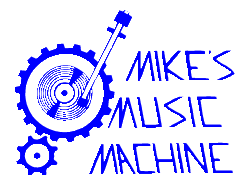 WHAT OTHERS HAVE
TO SAY ABOUT
MIKE'S MUSIC MACHINE
A Letter From Milne Valley Middle School
---
MILNE VALLEY
MIDDLE SCHOOL
100 Underhill Drive,
North York, Ontario
M3A 2J9

March 2, 1993

To Whom It May Concern:

Mike's Music Machine has been the DJ of choice for our school over the past six years.
Why?
Mike provides that extra service which makes dances so successful
(i.e. lights, revolving ball, smoke machine, etc.) for very reasonable
rates;

Mike achieves a great balance with his sound system;

Mike takes the worry out of dances for this age group (11 - 13
years old) by selecting/playing songs of suitable vocabulary for a
school atmosphere;

Mike is always set up and ready to go at dance time!
Recently, we had Mike do a Video Dance. It was a great success! Once again, Mike showed an excellent insight into appropriate video choice for a middle school audience. He takes audience requests but is in control at all times.
Our principal, vice-principal, staff and students were impressed with the over-all professionalism of the dance.
Thank you, Mike! (as usual)

Helen Liddle,
Grade 8 Convener

Reference Index
[ Reference Index | Back To Home Page | Music Charts | Having Trouble? ]
---
Copyright © 1996 - 2011 M-M-T.COM All Rights Reserved