Very High Power - 180" screen at a fully lit trade show.
Below is a picture of a 180" (9' x 12') rear screen with a bright image that you can see with all the lights on. That is possible for two reasons. 1: A Very High Power Projector, and 2: Our special, secret High Gain Video Screen that provides an image that is twice as bright as a standard screen. You will notice that there is no dark-tunnel or draping to shield the screen from room light. We provided the same screen and similar power projector for the Canadian Gemini Awards. Imagine a screen that size on a television stage, with a bright enough image to use as scenery with a fully lit performer in front.

We have the experience to calculate exactly what you will need to get the results that you want!

email us your requirements for a prompt reply with your quotation. Please remember to provide details like location, date, time, size of room, what you are projecting, and any other important details. Thank You.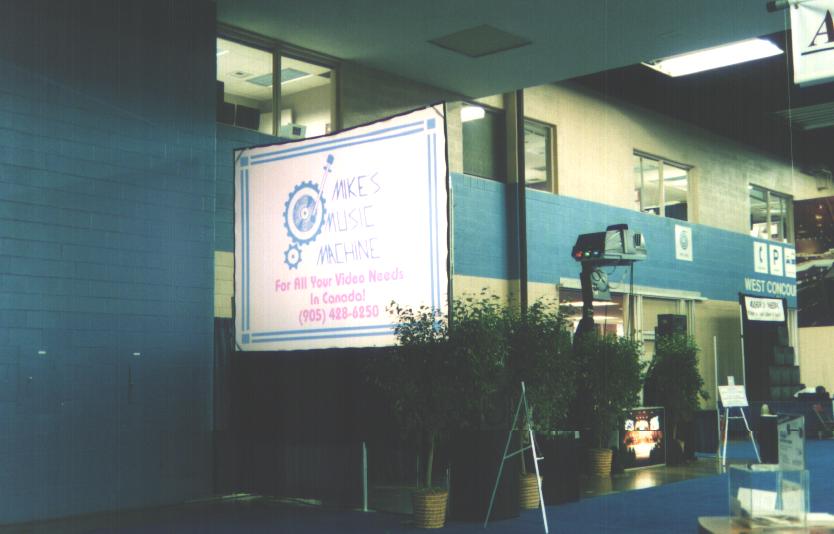 Mike's Music Machine
(905) 428-6250 fax: (905) 428-9953
email sales@m-m-t.com
P.O. Box 657, Pickering
Ontario, L1V 3T3
[ Main Index | Disc Jockey | Video Dances | Video Rentals ]

---
Page designed and hosted by m-m-t.com.