46" Self Contained Projection TV
Below is a picture of our 46" self-contained Projection TV. The image is elevated to eye level, so that people walking by, or seated see a very bright, clear image. These are an excellent attention getter at Trade Shows. They have also been very popular for Video Games at a special event.

email us your requirements for a prompt reply with your quotation. Please remember to provide details like location, date, time, size of room, what you are projecting, and any other important details. Thank You.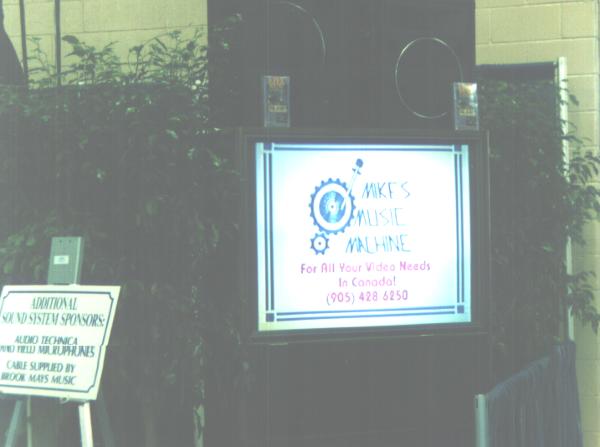 Mike's Music Machine
(905) 428-6250 fax: (905) 428-9953
email sales@m-m-t.com
P.O. Box 657, Pickering
Ontario, L1V 3T3
[ Main Index | Disc Jockey | Video Dances | Video Rentals | Special Services | Large Events | Internet Services | Reservation Form | Rentals ]

---
Page designed and hosted by m-m-t.com.